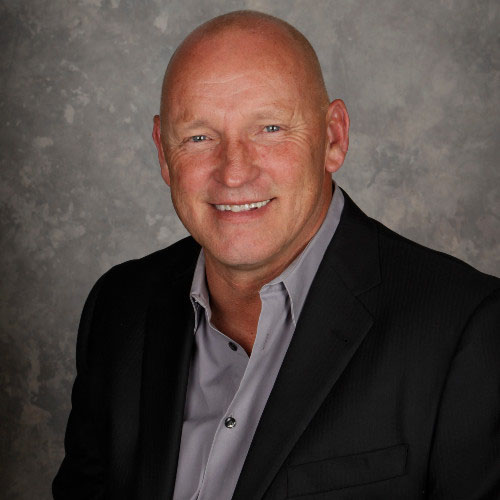 Bill Riley
President
Honesty. Integrity. Trustworthy. Experienced. Delivering on Expectations.
Bill Riley established Technical Systems, Inc. in 2004 as a regional leader in commercial security solutions for corporate business, banks and financial institutions, government agencies and municipalities, manufacturing, warehouse and industrial facilities, as well as evolving as a trusted resource for crisis management systems and integrated security for school districts, colleges and universities.
With established client bases in Arizona, California, Colorado and Texas, Bill focuses on the company's security business partnerships in the areas of consulting, installation and network solutions, project management, continuing services and maintenance.
Bill's career background includes serving as an Operations Manager for SunGlow Technologies, a Regional Service Manager for ADT Security Services and an Installation Manager for Mosler Safe Company in the United States, Canada and Europe.
His expertise in cost-effective estimating, large scale multi-facility project management, installing and technical applications makes him a valuable partner and consultant to several industries who are evaluating their facility security and long-term strategic security plans.
As the owner of Technical Systems, Bill takes a lead role and works closely on the client level, from the initial fact-finding meetings all the way through project completion and system testing. He takes on a strategic and problem-solving role with each company and organization, directing and delegating to his managers and staff at each of Technical Systems regional locations and at each individual job site. He maintains well-establishes vendor relationships and partnerships with specialized security service providers to help coordinate each facet needed for successful project completion.
With his strong, long-term relationships and knowledge in the industry, Bill's commitment to every Technical Systems customer is that each project will be turnkey and run smoothly, with Bill personally coordinating the necessary subcontractor resources to meet deadlines and deliver on customer expectations.
His honest, straight forward approach and extensive knowledge on the security installation side provides an "open-door approach" where customers engage Bill to provide a solution to a problem, properly budget without waste and accurately structure the systems for the least amount of cost.
Bill's Areas of Expertise:
Consulting Role
Installation and Network Solutions
Project Management and General
Contracting Expert
Continuing Service and Maintenance Solution Provider
Equipment and Material Ordering
Job Engineering and Delegation
Establishing Achievable, Concrete Timelines
Proper Allocation of Employee Resources
Crew Assembly and Scheduling/Deployment
Contract Negotiations and Development Plans
Subcontractor Coordination
Vendor and Equipment Coordination
Competitive Material Purchasing
Sales Presentations
Job Reporting and Consistent Updates